Anthony and Charlyn
Anthony and Charlyn
Posted on Tuesday, October 28th, 2014 at 1:39 pm by Administrator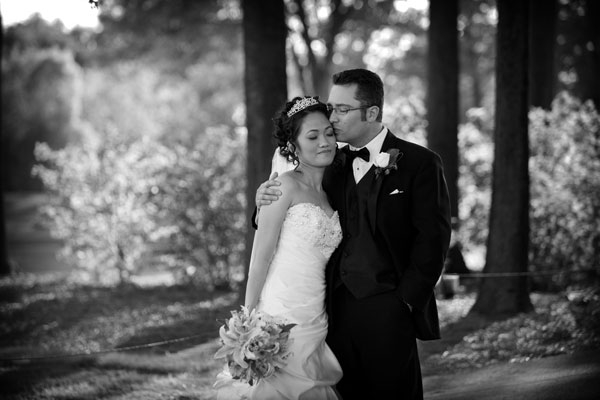 Charlyn was born and raised in the Philippines, came to the US in 2006, and lived in North Carolina, Pennsylvania and Michigan. One hot summer afternoon in 2001, while still in her native Philippines halfway around the world, she and a group of friends met a palm reader who also claimed to know the art of physiognomy (face reading). Skeptical, Charlyn was the last of her friends to consent to a reading, and when she did, she asked about her future. The palm reader said, "You will meet someone square-faced and light-skinned, and you will be very happy together."
In 2008, on a trip to Las Vegas, Charlyn indeed met her square-faced, light-skinned future husband. A friend of a friend, Anthony, too, had lived in many places, from Michigan to Washington State to Detroit. With many travels and lots of stories under both of their belts, they began to build their own story together.
While Charlyn lived in Pennsylvania at the time that they met, and Anthony in California, they began to talk over the distance. Their first official in-person date was Christmas shopping at Macy's in Michigan, where Anthony's parents lived and Charlyn was planning to move.
In April, 2010, Anthony was in Sausalito with his parents, who were visiting for Easter vacation, and compulsively decided to walk into Sausalito Jewelers and look at engagement rings. He found the one he wanted right away, but he took the pragmatic approach and shopped around for a few months before coming back to the ring that was in his heart.
That ring is now on Charlyn's finger, and you can read their entire story on their wedding blog.