Repairs and Restorations
Jewelry Repair and Restorations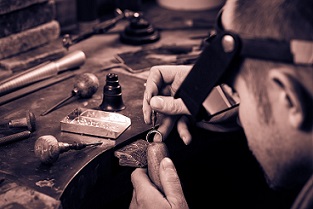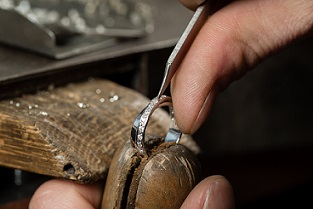 Quality workmanship is at the heart of our business, which is why we build lifelong relationships with our clients that extend past the initial sale. We offer a full range of professional repair and restoration services you can trust - all conducted in our Sausalito workshop.
We offer a full range of professional jewelry repair and restoration services including but not limited to:
- ring sizing
- engraving
- prong repair
- stone setting
- replacement of lost stones
- soldering
- rhodium dipping
- jewelry cleaning and polishing and much more.
All repairs are handled on the premises. Most repairs are done while you wait or within a quick turnaround time so you can enjoy wearing your jewelry again sooner.
If you have a piece in need of repair or restoration, feel free to contact us for a consultation and our best estimate. You can trust us to retain the integrity of your precious family heirlooms and keep your everyday wearable items clean and sparkling.