Sausalito Jewelers Engagement Rings
Sausalito Jewelers Engagement Rings
"When you realize you want to spend the rest of your life with somebody, you want the rest of your life to start as soon as possible."
– When Harry Met Sally.
Let Sausalito Jewelers help you start the rest of your life with
our stunning selection of carefully curated and custom engagement rings.
---
Custom Engagement Rings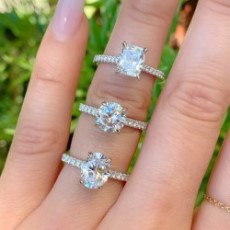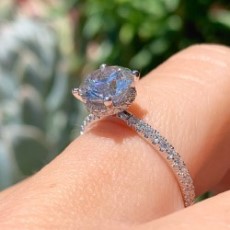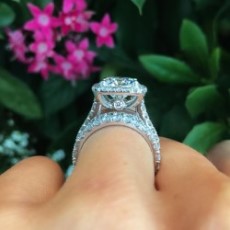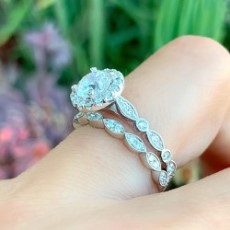 When your vision meets our expertise, magic happens! Choose a Forevermark diamond, a colored gemstone, or a family heirloom and give us an idea of what you're looking for in a dream engagement ring. We'll take care of the rest. From simple to extravagant, our expert craftsmen will bring your vision to life.

Browse our Collection of Engagement Rings
for inspiration and examples of our Custom Rings
---
Diamond Engagement Rings

When you're shopping for your forever ring, start with a Forevermark Diamond – the world's most carefully selected diamond. After all, diamonds are forever.
Sausalito Jewelers is the Sausalito area's exclusive Forevermark destination. Each Forevermark diamond is hand-selected and guaranteed to be responsibly sourced and conflict free… making your engagement beautiful in every way. Less than one percent of the world's diamonds are eligible to become Forevermark diamonds. Be proud to give and to wear a Forevermark diamond… forever.
Learn more about these rare beauties and browse our
Forevermark collection
---
Colored Gemstone Engagement Rings

Celebrate your love in color with a colored gemstone engagement ring! We love when couples turn tradition on its head and opt for something completely unique and personal instead. We've crafted colored gemstone engagement rings featuring Emerald, Ruby, Sapphire, Opal, Tanzanite, Morganite, Zircon, Fire Opal, Citrine, Turquoise, Garnet, and more.
Select a designer setting or let your gem shine in a
completely Custom Design
Start Shopping with Sausalito Jewelers
Don't waste time—show her how you feel today. Book an appointment to shop with Sausalito Jewelers today to start engagement ring shopping...
And the rest of your life.