Angelina's Romantic Adventure in Love
Angelina's Romantic Adventure in Love
Posted on Tuesday, October 28th, 2014 at 1:33 pm by Administrator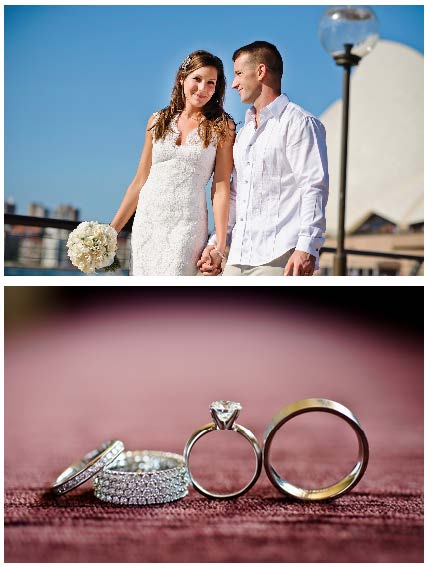 Angelina and Todd were friends in high school, but they weren't exactly high school sweethearts. Angelina was dating an older boy with a car—as teenaged girls are wont to do. But when a surprise spring break run-in brought them back together in college, their love finally blossomed.
At first, they got to know each other over the distance between San Diego and San Francisco, but after they graduated, Angelina and Todd settled down in the Bay Area. Shortly after that, they got engaged in the Marin Headlands—not far from Sausalito Jewelers!—during a particularly romantic sunset overlooking picture-perfect San Francisco.
Their wedding was an adventure. They eloped to Sydney, Australia, where they were married in an intimate and epically romantic ceremony. Then, they honeymooned aboard a cruise to the remote Pacific islands of Vila Vanuatu, New Caledonia and Isle of Pines.
Today, Angelina and Todd's romance continues as they put down roots in Marin County with their two dogs, English bulldog Brewski and French bulldog Leo. Their matrimonial jewelry from Sausalito Jewelers will be a lifelong reminder of their romantic and adventurous beginnings.