Forevermark
Forevermark Diamonds
The Forevermark Tribute Collection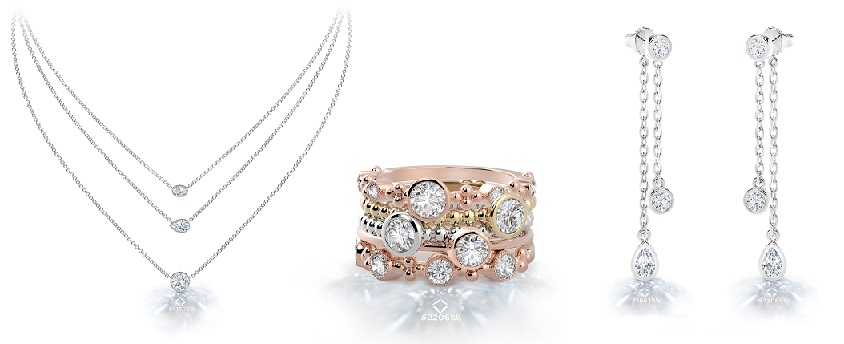 The Forevermark Tribute™ Collection pays tribute to what makes her the incredible woman she is. It celebrates her unique qualities – her independence, her tenderness, her determination, her passion – her individual style, and the depth of her personality.
The collection is a perfect luxury for yourself or as a gift for a loved one, wife or girlfriend, from parent to daughter, daughter to mother, sibling to sister, or friend to friend, to celebrate a significant milestone, memorable occasion or just because. With an assortment of pendants, rings and drop earrings available, the collection features multiple Forevermark diamonds in different shapes and various precious gold metals. Each piece in the collection can be harmoniously stacked or layered to create a perfectly curated look.
Every one of the Forevermark diamonds included in each piece of jewelry is inscribed making them as unique as the woman wearing it. Anyone giving, receiving or purchasing for themselves can have a sense of pride in the individual beauty and inherent meaning behind wearing a piece from The Forevermark Tribute™ Collection.
Each piece in the Forevermark Tribute™ Collection features rare and responsibly sourced diamonds that are carefully selected, ensuring a diamonds integrity and beauty is prevailed. Forevermark diamonds go beyond the standard 4Cs and comes with a genuine and meaningful promise.
Make your own Tribute and discover the Forevermark Tribute™ Collection at SausalitoJewelers.com/Tribute.
Forevermark ® is a diamond brand from the De Beers group of companies, which has a history of diamond expertise spanning more than 125 years.
Every Forevermark diamond comes with a promise that it is beautiful, rare and responsibly sourced.
FOREVERMARK RESPONSIBLE SOURCING
Sourcing Forevermark diamonds responsibly means that throughout their journey from rough to polished diamonds, particular care has been taken
to ensure responsible business practices, support for the advancement of women in local communities through healthcare, education and career development,
and protection of the natural world, which is the ultimate source of our diamonds.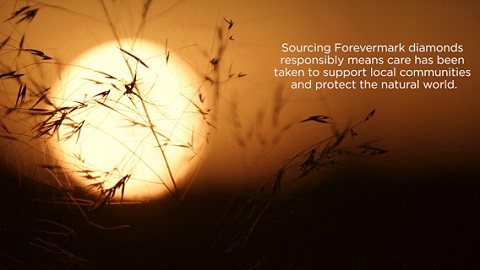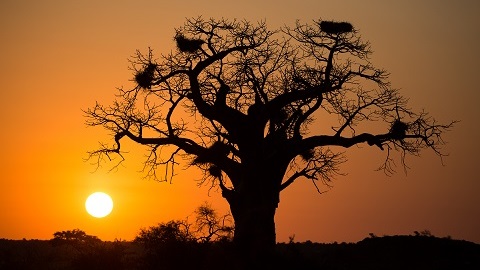 PROTECTING NATURE'S BEAUTY.
Forevermark passion for diamonds is matched by their deep sense of connection with the natural world, which they are dedicated to protecting for future generations. Forevermark is committed to the protection of wild habitats, the species they support, and the wider ecosystems of which they are a crucial part.
Everyone at Forevermark, as well as the expert craftsmen who cut, polish and manufacture Forevermark diamonds and jewelry, adheres to high standards
of environmental management. Forevermark also helps to fund vital projects that protect and nurture the beauty and diversity of the natural world.
For every acre of land used for mining by Forevermark's parent company, The De Beers Group of Companies, five acres are dedicated to the conservation of nature, building thriving ecosystems with healthy populations of native wild animals and plants.
In total, almost 444,790 acres of land around The De Beers Group of Companies' mines are set aside for conservation.
In Botswana, Jwaneng mine operates a 42,008 acre Game Park, which is home to more than 1,700 animals and hosts a field unit for Cheetah Conservation in Botswana. Along the Diamond Route, various conservation, research and breeding programs contribute to monitor and protect wild animals.
FOR WOMEN. FOREVER.
Responsible sourcing means that Forevermark diamonds bring not only environmental but also social and economic benefits throughout their journey
with a particular focus on supporting women. You can feel proud to wear a Forevermark diamond, not only because of what it symbolizes for you,
but also because of the benefits it brings to many women and their families in countries like South Africa, Canada, Botswana and Namibia.
These benefits include better quality healthcare and education, valuable career opportunities and professional training.
In 2014, The De Beers Group of Companies invested in over 62 small businesses, to create more than 1,175 jobs in South Africa.
Over a third of the people who benefited directly from that funding were women.
THE MARK OF INTEGRITY
At the heart of every Forevermark diamond lies a unique inscription, a symbol of enduring commitment to integrity. Forevermark keeps careful track of each
Forevermark diamond throughout its journey, from mine to jeweler, to ensure that each Forevermark diamond is completely natural, untreated and conflict free.
Commercial integrity is equally important to Forevermark, so they ensure that the people they work with adhere to and benefit from legal,
safe and responsible business practices.


The Forevermark icon and unique identification number inscribed on each Forevermark diamond represent this commitment to integrity. Invisible to the naked eye,
the inscription is 1/20th of a micron deep – 1/5,000th the depth of a human hair – and is placed on the table facet of the diamond, using confidential,
proprietary technology. It does not affect the internal quality of the diamond. Smaller diamonds, those of less than 14 points, cannot accommodate the inscription, and therefore are not inscribed by Forevermark. The inscription can only be seen with a Forevermark Viewer, which offers superb magnification and clarity.
With its unique inscription, each Forevermark diamond is as special as the promise made when it is given or received.
The inscription number is also recorded on the individual Forevermark identification card that accompanies each diamond and allows each
Forevermark diamond to be registered in your name, confirming it as uniquely yours.
EXCEPTIONAL QUALITY, BEAUTIFUL AND RARE
Forevermark diamonds are hand-selected for their beauty and rarity, and each is genuine, untreated and natural. Experts at the Forevermark Diamond Institute
carefully inspect every diamond, going beyond the technical qualities of the 4Cs to hand-pick only those diamonds that are truly beautiful.
Of all the world's diamonds, less than one percent is eligible to become Forevermark.

Every Forevermark diamond starts it's journey as a natural mineral sourced from a handful of carefully selected mines in countries such as South Africa, Botswana, Namibia and Canada. Each mine must meet exigent business, social and environmental standards that go beyond the Kimberley Process and must pass rigorous third-party auditing.
Once the rough diamonds have been mined, diamond sorters assess and segment the diamonds according to their natural characteristics, looking at their color, size and shape. Sorting takes great skill and years of training. Each diamond is entirely unique, so each time a diamond is assessed, a new combination of characteristics must be evaluated. Master craftsmen then begin the careful process of cutting and polishing the diamonds they believe will meet Forevermark's strict quality standards. Once the diamond has been polished precisely, it is evaluated against a set of stringent Forevermark standards to determine whether it can be submitted for review by Forevermark.


THE FOREVERMARK INSTITUTE
At the Forevermark Diamond Institute, experts draw on proprietary, state-of-the-art technologies and years of experience to examine each diamond, going beyond the technical 4C's criteria to hand-select only the most beautiful to become Forevermark.
A diamond will go through, at minimum, a seventeen-step process here, being rigorously examined by diamond experts for any flaws or imperfections that will
impact its beauty. The diamonds are also scanned by proprietary machines to check for their authenticity, carat weight and symmetry, and then
hand examined for color categorization and inclusions, or flaws visible to the naked eye.
A Forevermark diamond must be completely natural, and must have close to a perfectly polished table, where the inscription is placed. Of all the diamonds in the world, less than 1% qualify to become Forevermark diamonds. The end result is that Forevermark diamonds are the world's most carefully selected diamonds.